Gifts for living, giving, and loving. 
↓ Boutique hours listed below ↓
Me Mother Earth Collapsible Straw and Cutlery Kit - $19.98
Me Mother Earth collapsible straw and cutlery kit includes 2x telescopic stainless steel straws with silicone tips, 2x collapsible straw cleaning brushes, a stainless steel foldable spork and a stainless steel foldable butter knife (NEW) complete in its own keychain travel pouch.   Telescopic straws can expand to different sizes, 9″, 6.75″ or 4.25″- perfect for anything from iced coffees to cocktails. The most portable kit – the straws and foldable cutlery conveniently fit in a keychain pouch to take it on the go. It even fits in your back pocket! Made from 304 food grade stainless steel, all components are even dishwasher safe.   Never use single-use plastic straws or cutlery again! Swap bulky cutlery sets for our portable kit!
Stainless Steel Straw Set in a Bag - $11
"NO STRAW FOR ME PLEASE."   
1 durable canvas bag, 2-8.5" bent straws, 1 straight wide straw, 1 cleaning brush.
100% Sisal Back Scrubbing Strap - $9.98
Back Scrubber
100% natural sisal, this back scrubbing strap will leave your skin clean and gently exfoliated. This strap is washable and fully biodegradable.
How to Use: Wet and add your favorite soap, shower gel, or body scrub. Hold the straps and scrub back and forth. Hand to dry after use.
Care Instructions: Hand wash or wash on a gentle cycle as need. Line Dry.
Mother Earth Approved: Made from 100% sisal (agave plant) with cotton straps. This back scrubber is fully biodegradable.
Packaging: Unpackaged. Comes rolled up with a twine bow and a small kraft paper tag.
 

A 

symbol
of personal growth, strength a
nd beauty.
The Tree of Life symbolizes and represents our personal development, uniqueness and individual beauty. Just as the branches of a tree strengthen and grow upwards to the sky, we too grow stronger, striving for greater knowledge, wisdom and new experiences as we move through life.
This beautiful bracelet will remind the wearer the significance of this symbol.
Costume Gold Bangle with latch.  Sizes: Small and medium (2.5 Diameter)
Follow us and stay up-to-date on classes, sales and more!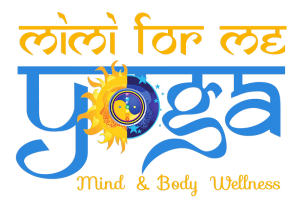 108-12 72nd Ave. Ground Level,
Forest Hills, NY 11375
Call/text 718-505-9642 (YOGA)
MimiForMeYoga@gmail.com
Please note that the boutique is open primarily by appointment, and for limited hours during the week. Should you find yourself in need of therapeutic essential oils, Sage, clearing and abundance sprays, or a wellness gift for that special person or yourself, let us know and we'll be happy to ship, drop off, or make it available for pick up.
Por favor note que el Boutique esta abierto ciertas horras solamente durante la semana. Si hay algo que necesite por favor llame y con mucho gusto se puede mandarlo por correo o guardarlo para recoger.
*Boutique's Hours of Operation:
Beginning / Comensando >>> Monday, Memorial Day (May 31st, 2021)
Monday 10:00am-6:00pm
Tuesday & Thursday 1:00pm – 6:00pm
Friday 3:00pm-7:00pm
Saturday 10:00am-6:00pm
By appointment for days and times other than these listed. Thank you.
Fuera de los dias y horas arriba por favor llame por su sita
Please call /Llame 718-505-YOGA