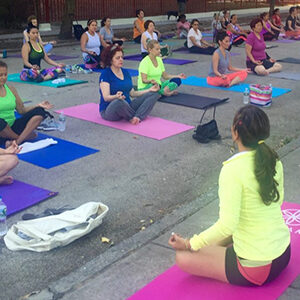 HAPPENING IN NOVEMBER 2021!
The first two weekends in November will be a great time to delve into the basics of yoga. By the time you're done with this workshop you'll know and understand the main poses, their names, benefits, and how to adjust to your own special needs making you comfortable going into any yoga class in the world!
Call or stop by our boutique for more information on this workshop. 
***En Español***
Una gran introducción al yoga. Cuando haya terminado con este taller, sabrá y comprenderá las posturas principales, sus nombres, beneficios y cómo adaptarse a sus propias necesidades especiales, lo que lo hará sentir cómodo al asistir a cualquier clase de yoga en el mundo.