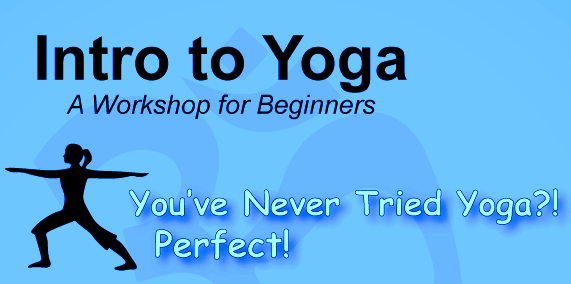 YOGA 101 Series: An Introduction to Yoga 
A great introduction to yoga, so that when you are done you can feel comfortable going into any yoga class in the world, as well as creating your own home practice. 
Give yourself this gift and open up the rest of your life to the benefits of this 5000 year old mind and body practice. Get in the know with a well-rounded yogic immersion: From History, Philosophy and Theory, to Etiquette, Balancing your Chakras, Meditation & Pranayama (breath Control), and of course, asanas (Postures) their names, position, and the why, what and how to do them so it fits perfectly for your own unique body, and in your own life!  
Please note that series can possibly be offered Bilingually (English and Spanish) accommodating for the participants in the group. 
Pre-registration is a must. So please be sure to sign up in advance to receive any information pertaining to your workshop. 
________En Español_________
Serie de YOGA: Introducción al Yoga
¡Una excelente introducción al yoga, que cuando termines puedas sentirte cómodo yendo a cualquier clase de yoga donde sea en el mundo, o comenzando su practica en casa.  
Darte este regalo y abre el resto de tu vida a los beneficios de esta práctica mental y corporal de 5000 años de antigüedad. Familiarícese con una inmersión yóguica completa: desde historia, filosofía y teoría hasta etiqueta, equilibrando sus chakras, meditación y Pranayama (control de la respiración) y, por supuesto, asanas (posturas), sus nombres, posición y el por qué es bueno.  Tambien, qué y cómo hacerlas para que se adapte perfectamente a tu propio cuerpo y en tu propia vida ☺. 
El taller posiblemente se puede ofrecer bilingüe, tanto en inglés como en español. (depende de los participantes en el grupo. 
Por favor regístrese lo mas pronto posible para poder recibir mas información de su taller.