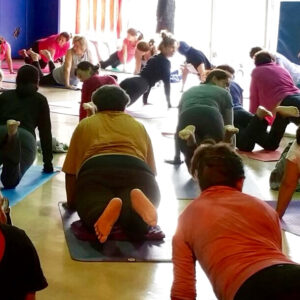 Yoga's many benefits include a strong and flexible mind and body, as well as a joyful spirit. Practicing yoga brings about healing on all levels – within ourselves, and out into our world.
Be sure to check out our Introduction to Yoga series, where you will learn about all the aspects of yoga, giving you a solid foundation to your practice. 
***En Español***
Los beneficios del yoga incluyen una mente fuerte, un cuerpo fuerte y flexible, así como un espíritu alegre. La práctica del yoga produce la curación en todos los niveles: dentro de nosotros mismos y en nuestro mundo.
Asegúrate de visitar el taller de Yoga 101, donde aprenderás sobre todos los aspectos del yoga, lo que te dará una base sólida para tu práctica.