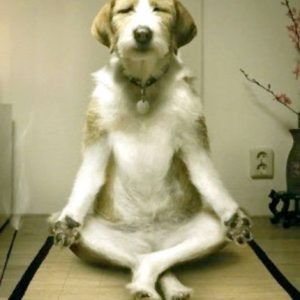 Aaaahh… because some questions just can't be answered by Google. A myriad of mediation techniques and tools exist to train the mind like fitness trains the body. Clear your mind and rejuvenate your potential. Take a journey inward and discover the possibilities.
Much research has been done on the benefits of having a regular  meditation practice, and it's been linked to many health benefits, such as a  reduction of anxiety and stress, whereby the nervous system actually begins  to respond differently to stressful situations; improved cardiovascular and  immune health, better concentration, focus, and even creativity!
This class is available every Friday via Zoom at 11:30 AM in partnership with Queens Center for Gay Seniors and Stonewall Village NYC.